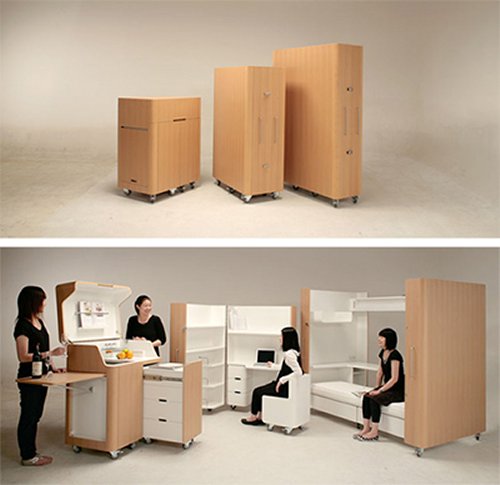 If you're a person who have a little space in your house but you still want to have a lot activities in it, here's the answer for your ultimate desire..
This furniture is an innovative way to furnish your space while keeping things minimal (like
the smallest camera phone
) when you're not using it. This furniture called "The Kenchikukagu" which is designed for work, sleep and eating. (think.....zzz....yummy...) :)
It's designed by Atelier OPA from Japan, the Kenchikukagu type includes a mobile work station,
mobile
bed and a mobile kitchen. Well, these pieces actually look like simple storage, but wait... when it open they will turn into useful furniture.
It's really perfect for small living spaces and those who want to keeps everything simple.